Corporate Social Responsibility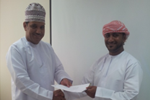 In line with our policy to have Omanis in the business, Eng. Hamad joined Dorsch team to serve ministry of transport for the Prestigious Sultanate Railway project.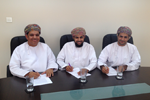 As the part of its goal to drive & support the innovation projects of Omani Youth N A S has started a new project by signing one of such initiatives.